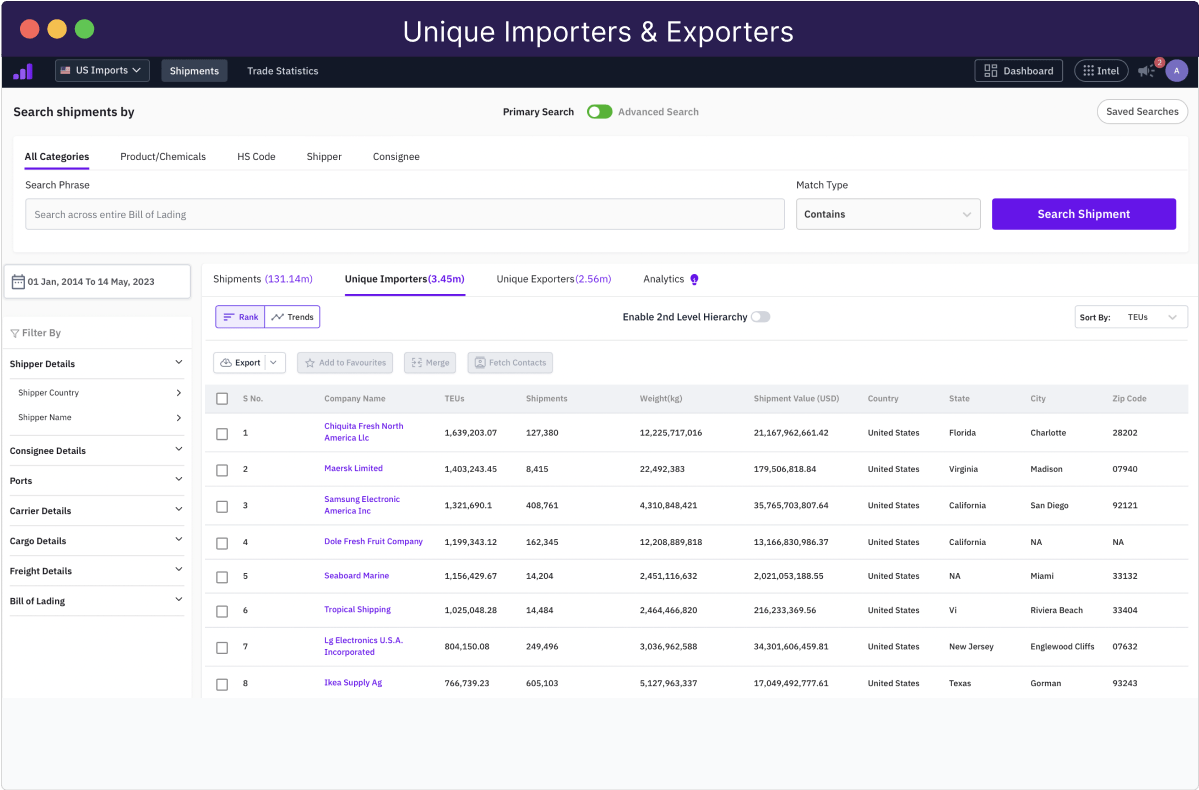 Discover New Business Prospects with Mexico Import Export Data Starting 2011
With Trademo Intel's Mexico data, you can visualize granular shipment data for over 800 million Mexican shipments to find new buyers, suppliers, VOCCs, NVOCCs, and more.

7 Million shipments and detailed data added every month

Find over 2 Million Mexican buyers/suppliers and discover the right prospects for your business

Take better strategic decisions with analytics for over 100 data points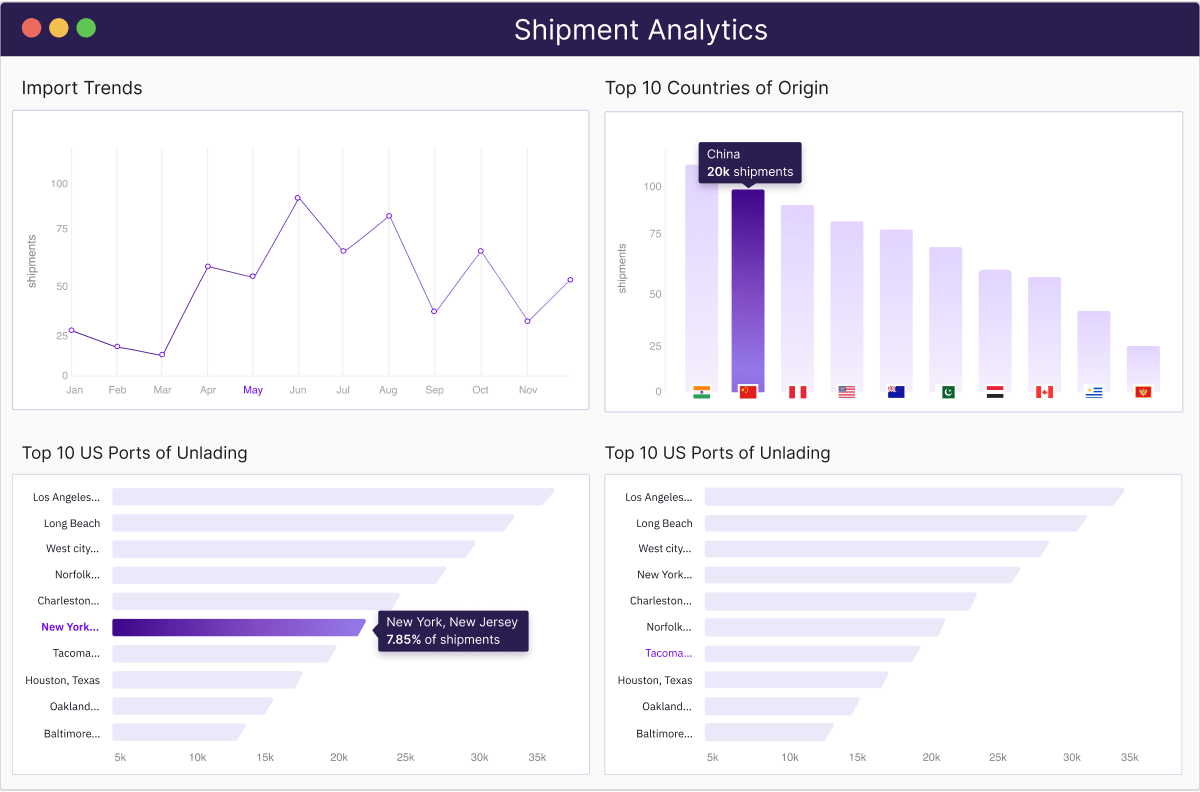 Gain Visibility for 2 Million+ Businesses Involved in Mexican Supply Chains
Discover the workings of Mexican supply chains to gain visibility for Mexican trade lanes & learn how they function in global supply chains.

Find major importers and exporters for particular HS Codes up to 8 digits.

Analyze pedimento numbers to find data for each trade flow irrespective of the mode of transport

Gain better insights into your prospect's industries and compare trends across markets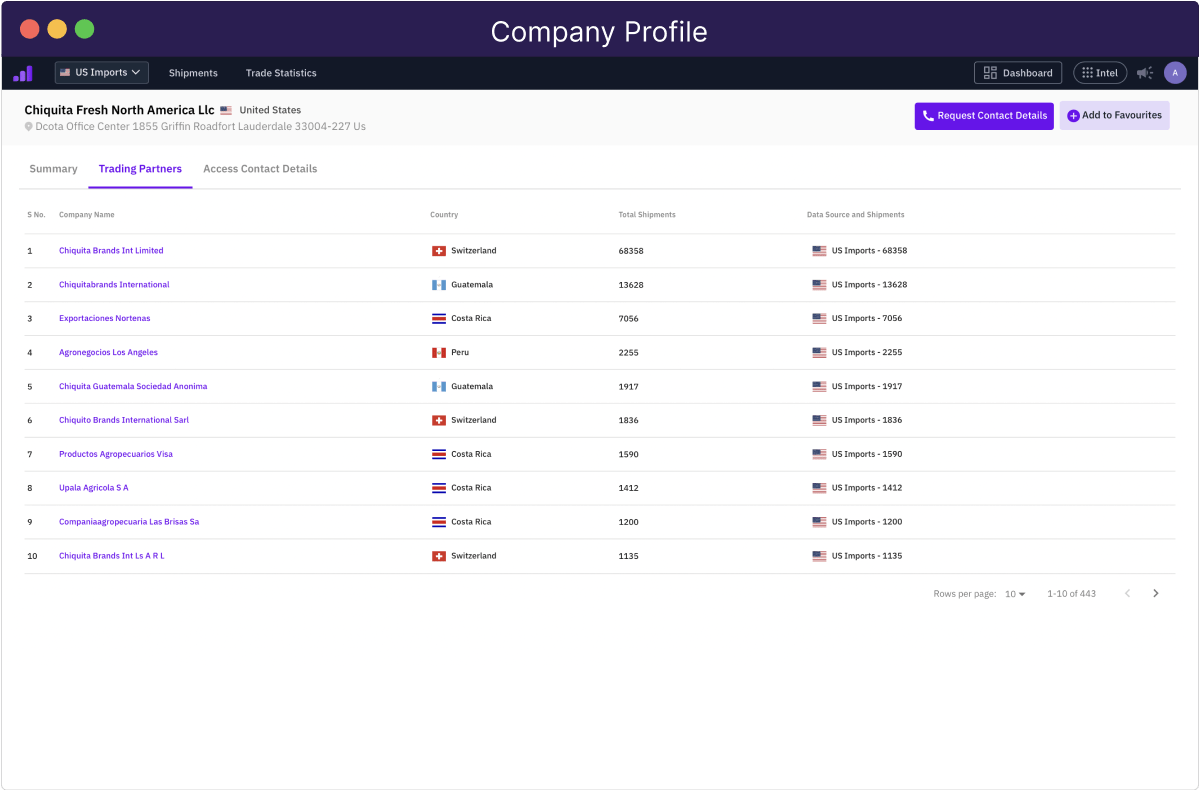 Create a Competitive Edge & Drive More Revenue to Your Business
Trademo Intel's comprehensive data for Mexican imports & exports contains detailed information about your competition's supply chains helping you understand the current market and future trends.

Find details for your competition's imports/exports such as volume, destination, Product, origin country, and more.

Conduct detailed market research for your competition and their partners

Find pedimentos and invoices for your competitor's current and past shipments