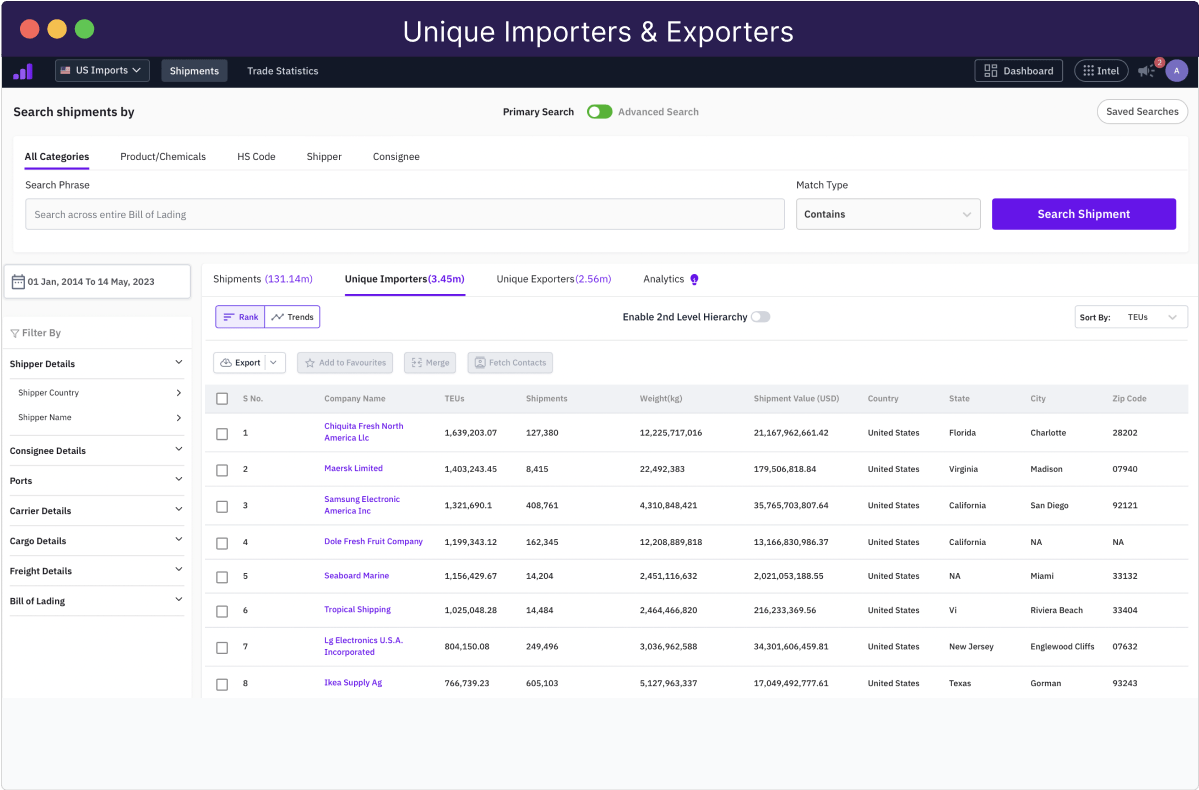 Find New Opportunities with Data for US Imports & Exports Starting 2011
Leverage our US Imports/Exports Data lets you visualize granular shipment data for all US imports/exports to find new buyers/suppliers, VOCCs, NVOCCs, and more.

Gain access to the latest US data with 80-100K shipments added every 24 hours

Analyze over 8 Million+ Buyers/Suppliers to find the right opportunities

Take data-driven decisions with 100+ data points for each shipment and detailed analytics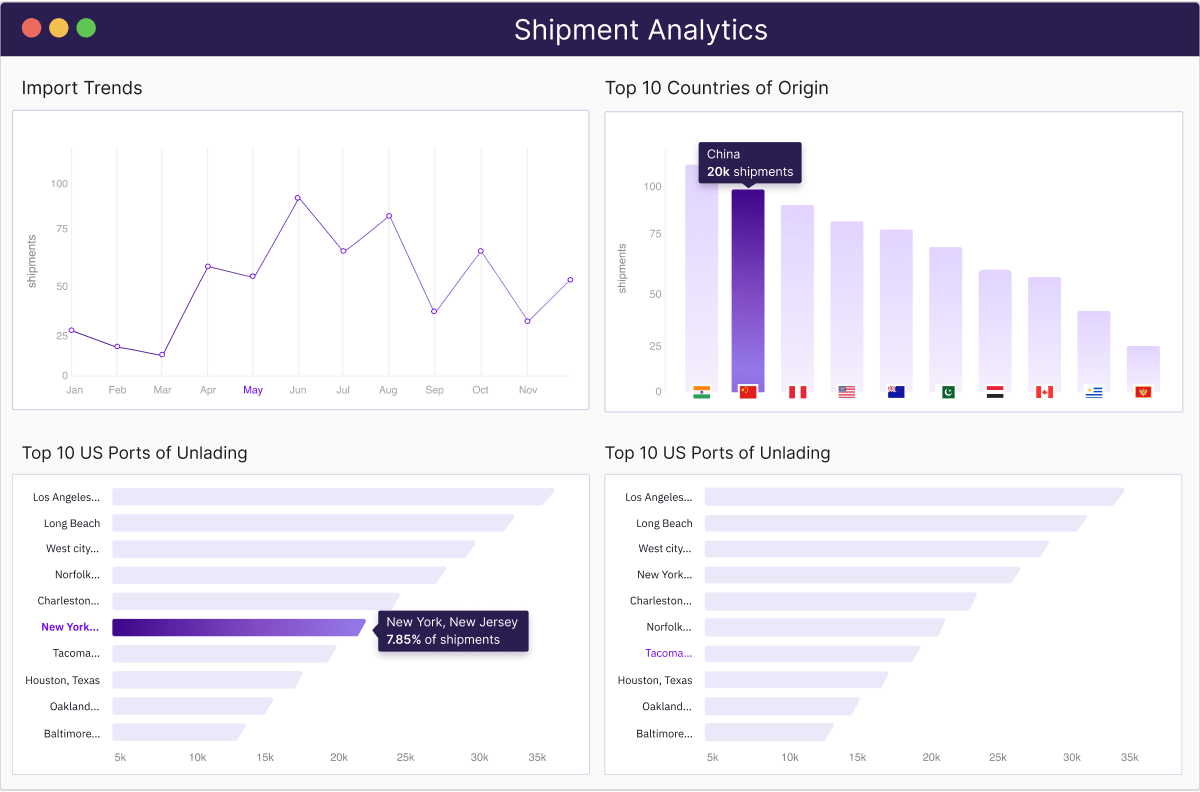 Generate In-depth Supply Chain Insights for 8 Million+ Prospective Businesses
Study detailed company profile data and discover the supply chains for over 8 Million companies to gain visibility for global trade lanes and learn how the US market functions.

Find detailed company & contact information for your potential leads

Visualize how the supply chains of your prospects work to negotiate better deals

Gain insight into your prospect's industries by leveraging insights for 5000+ HS Codes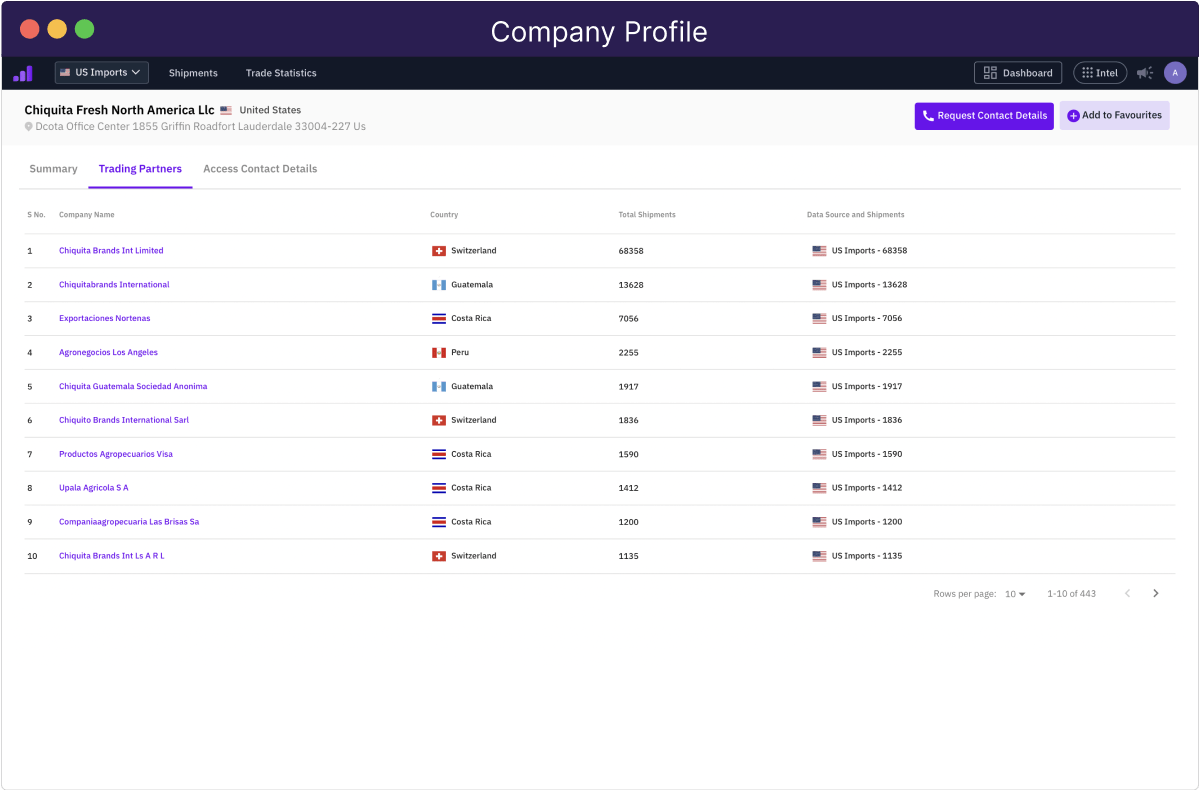 Realize a Competitive Advantage with Import Export Data for Your US Competitors
Trademo Intel's extensive US importer/exporter database contains detailed information about your competition's supply chains helping you understand the current market and future trends.

Detailed information for your competition's buyers, suppliers, trade lanes, and more

Gain access to the top trading partners/customers of your competitors

Conduct detailed market research for your product categories with detailed US HS Code insights